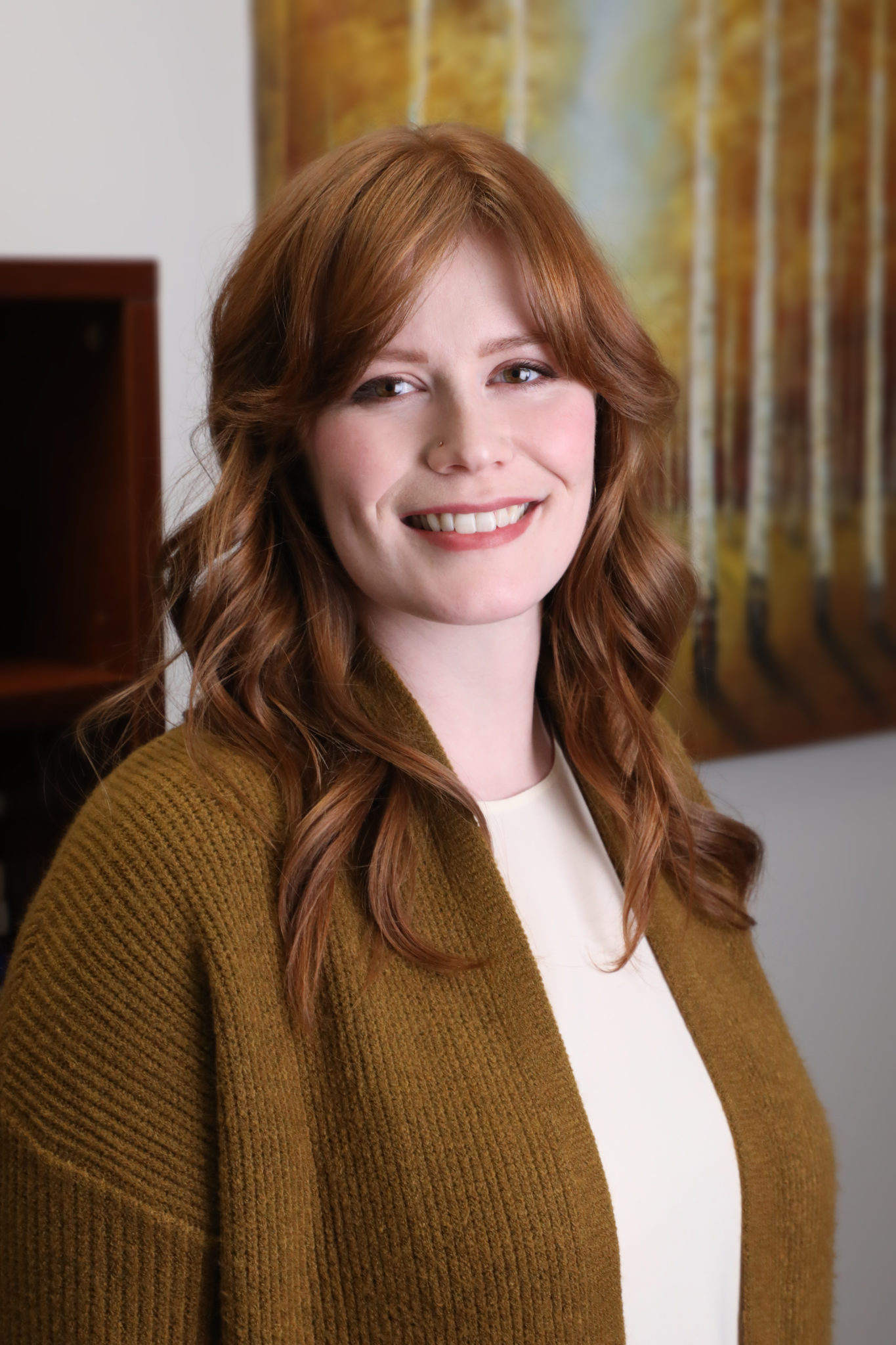 Avery Morris, M.C.
Registered Provisional Psychologist
Values and Identity Development
Self-Esteem and Confidence Issues
Interpersonal Relationships
Biography
Avery collaborates with clients to explore themes of connection, choice, responsibility and personal growth, and how in doing so, a person can build a meaningful life. She works with clients to strengthen their capacities, amplify their voice, and enact change.  Drawing from a variety of counselling modalities allows Avery to meet the individual needs of each client. She incorporates elements of cognitive-behavioural therapy, mindfulness, and solution-focused techniques into her practice.
Avery has worked in community agencies, where she gained experience in a wide variety of areas and developed therapeutic relationships with a diverse group of clients. Her areas of focus for personal counselling include managing anxiety and depression, navigating life transitions, values and identity development, interpersonal relationships and supporting self-esteem.
Avery is a Registered Provisional Psychologist and a member of the College of Alberta Psychologists and the Psychologists' Association of Alberta. She holds a Master of Counselling degree in Counselling Psychology from Athabasca University, and a Bachelor of Arts degree in Psychology from the University of Calgary.
Avery is a born and bred Calgarian, who enjoys spending time with her family and friends. When she's not working Avery loves to travel, continuously seeking new places to explore. Avery is also an avid reader and loves all things pop culture. TV, movies, music, you name it, Avery has a reference for it.
Avery also offers career development counselling through our Calgary Career Counselling practice (click here to visit).