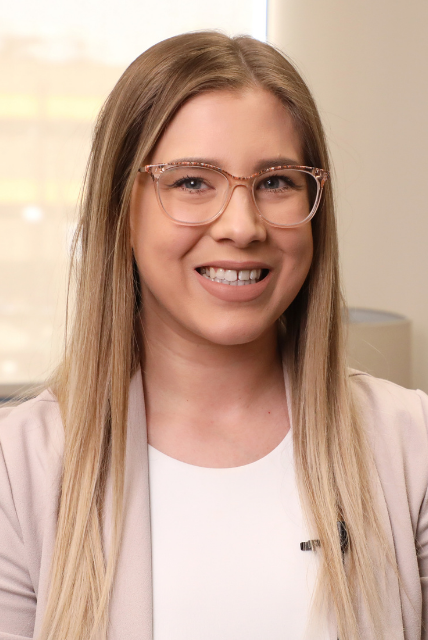 April Dyrda, M.Sc.
Practice Director and Registered Psychologist
Barriers that stop one reaching their full potential
Communication Issues and Assertiveness Skills
Self-Esteem and Confidence Concerns
Biography
April's strengths-based style allows her to support clients in discovering and exploring their potential to achieve wellbeing in their lives. In taking a collaborative and often humanistic approach, April prioritizes the relation elements of the counselling processing, working together with her clients to achieve positive change and growth. Guided by the unique needs of each individual, she often draws from a variety of counselling modalities; incorporating elements of narrative practice, solution-focused techniques, and emotion focused therapy into her practice. April has received intensive training from the Vancouver School for Narrative Therapy and Solution Talk Ltd.
April has worked in agency settings providing support to clients living with anxiety, depression, self-esteem/confidence issues, and relationship concerns. Much of her training and education has focused on how to best support individuals through difficult life transitions.
April is a Registered Psychologist with the College of Alberta Psychologists and a member of the Psychologists Association of Alberta. She holds a Master of Science degree in Counselling Psychology from the University of Calgary as well as a Bachelor of Arts Honours degree in Psychology from the same institution. In addition to her academic experience, April recently held a director position working for a non-profit organization in Calgary providing mental health peer support.
April also offers career counselling through our Canada Career Counselling practice (click here to visit).